Art of Life recognizes "cancer survivors" as anyone who has received a cancer diagnosis in their lifetime. Whether you are recently diagnosed, in-treatment or years cancer free… these events are for YOU!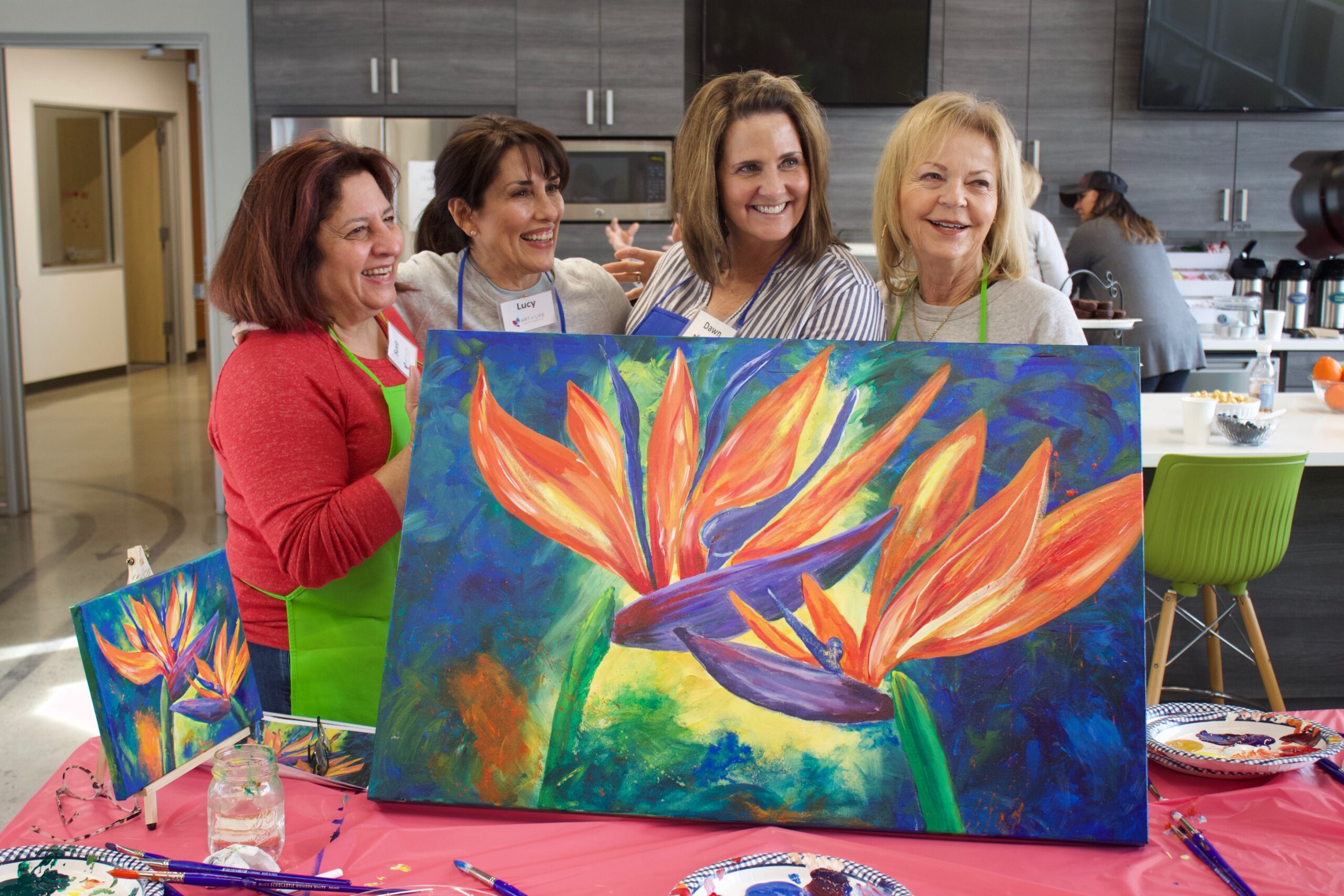 Paint it Forward Project
Art of Life's Paint It Forward Project is a once-in-a lifetime experience, exclusive for women cancer survivors, to co-create beautiful works of art on canvas, under the direction of a local artist. Join with other cancer survivors to share a collective message of hope, focusing on a common theme of what cancer has taught you about LIFE. Through creative expression, your group's canvas becomes a "gift" to the community and is displayed throughout the Valley to inspire hope and offer encouragement to all who view it.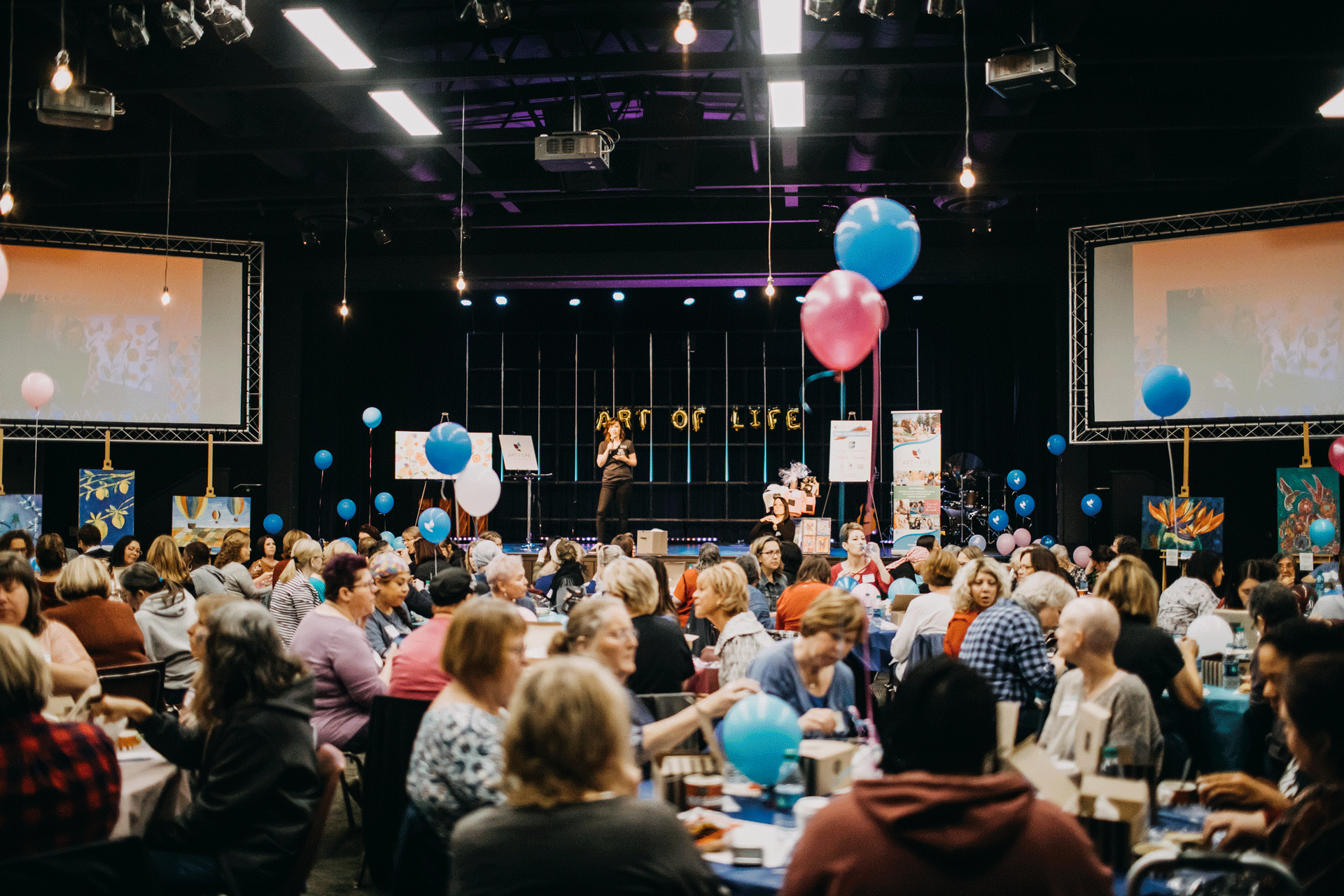 Survivor Gathering
Art of Life's Survivor Gathering is our most anticipated event of the year exclusively for cancer survivors. Unite with other survivors to enjoy a refreshing day that will lift your spirits as you CONNECT, CREATE & CELEBRATE together! Each year you get to pick from one of 10 unique workshops lead by local artists. The Art of Life's Survivor Gathering was inspired by the legacy of Paula Doherty who believed that survivorship requires ongoing support and connection opportunities so that no cancer survivor ever has to walk the journey alone.
No art experience required, just a willingness to try something new!