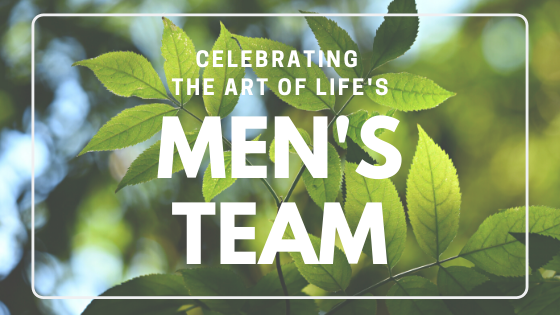 Since its creation in 2015. The Healing Garden in Woodward Park has become a sanctuary for the local community. It offers a place for everyone to find peace and reflection in this unpredictable world. There is art created by cancer survivors, children's playscapes, musical instruments, a labyrinth, an amphitheater, picnic areas, and benches with beautiful views. On any given day you'll find visitors gathered to enjoy the garden and quality time with each other.
Because the Healing Garden is an independent entity within a public park, we are reliant on the kindness of volunteers to maintain its environment. For the past year there have been a core group of men who have spearheaded complex improvement projects; Installing irrigation systems, leveling the ground and bark, trimming trees, planting, general maintenance, and repairs are just a few undertakings that have been completed with the hard work of the Men's Team. We are so grateful for the countless hours dedicated to ensuring the Healing Garden remains a beautiful place to find Hope in every season of life.
Thank you, from the bottom of our hearts, to Daniel, Chuck, Dave, Steve, Dave, and Duley's Landscape Inc. for all you do.