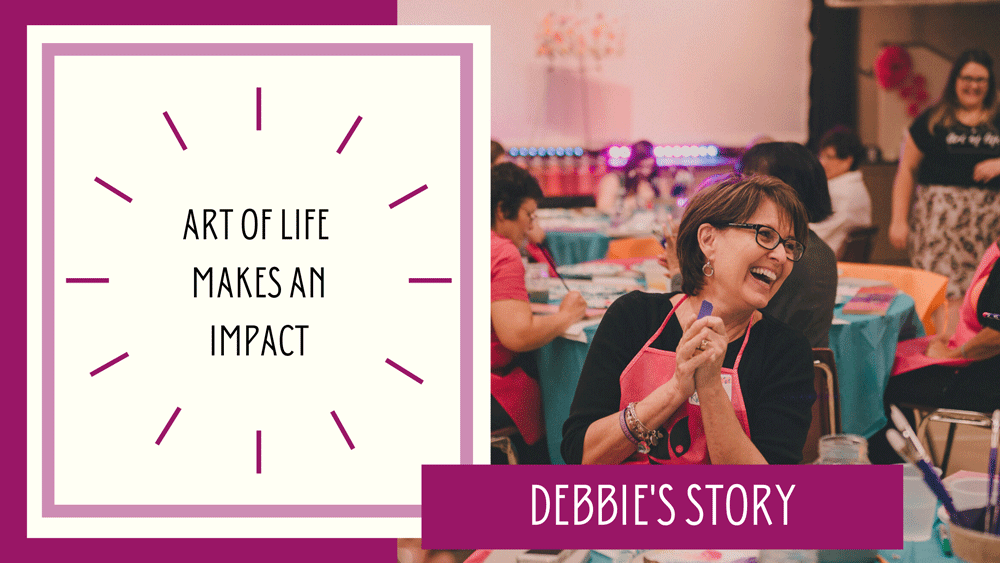 By Debbie Kleinknight
First, a little background:
Six years ago, this November, I was diagnosed with breast cancer. It was the most terrifying time of my life. The cancer was in both breasts. At my age, I opted for a bilateral mastectomy. It was a long healing process with a few setbacks along the way.
Then I found Art of Life. I've learned that I am not alone. I've been given love and acceptance. I know that my cancer does not define who I am. Art of Life has given me a purpose. I can volunteer and participate whenever I'm available, whether it's stuffing envelopes or organizing items for sale. I can volunteer for the "Paint it Forward" project. I can share my baking skills when we have a gathering. That's always fun!
When I have nothing left to give and my heart is exhausted, I go out to the Healing Garden in Woodward Park. There, I walk around, looking at the tiles of artwork, the wood planks that so many of us painted and I find myself feeling thankful and finding peace
The Art of Life has brought people into my life that otherwise, I would have never met. There is a special bond there that goes deep with the knowledge that we're all sisters of the heart. We share a commonality that no one else truly understands. While I still deal with physical pain, my heart and soul have healed, due in part, to all the support I've received by my being part of The Art of Life Community."