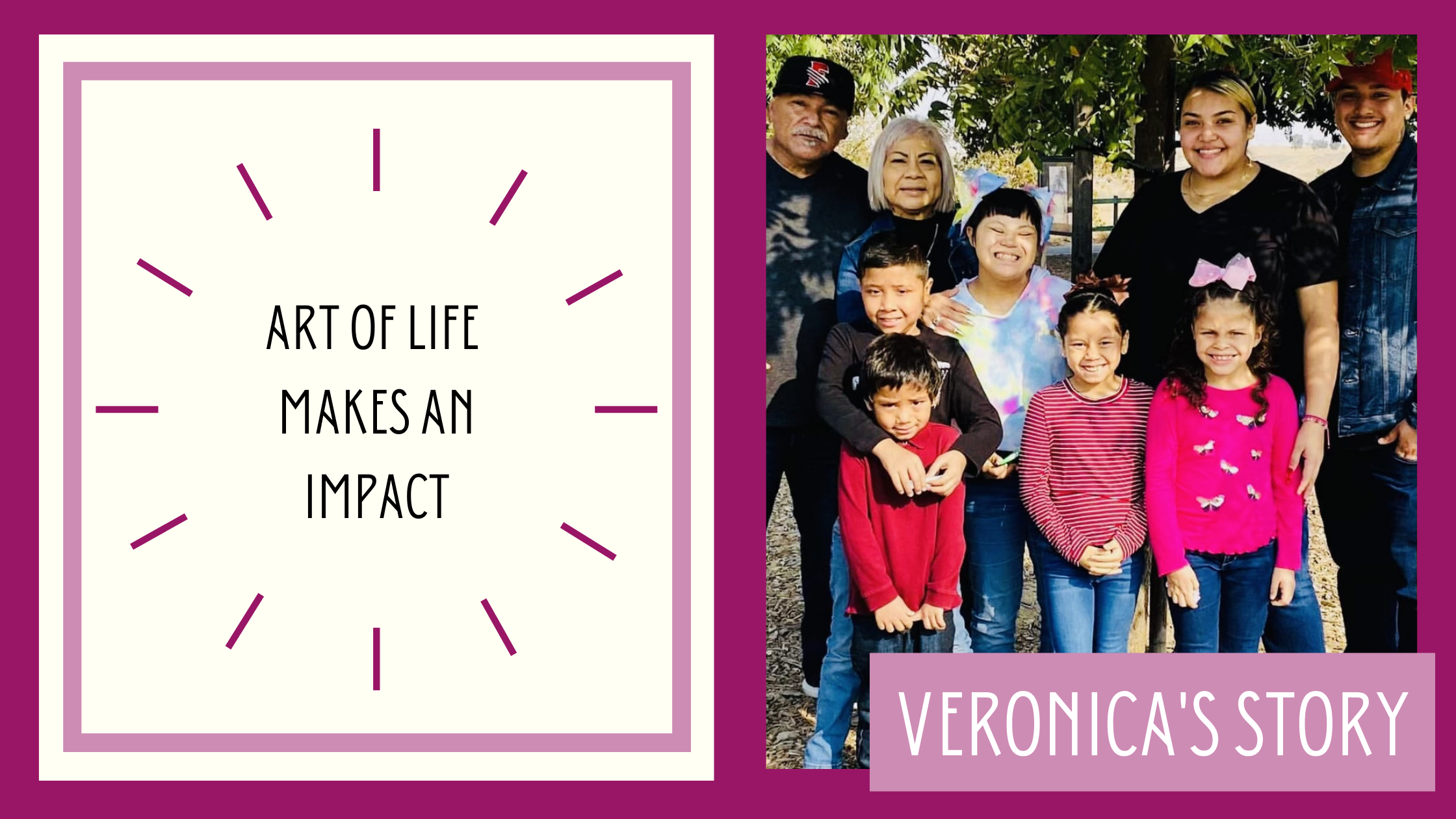 On September 16, 2019 I was diagnosed with Invasive Ductal Carcinoma Breast Cancer. From that day on, my life and my thoughts changed drastically.
The worst had come to me and my family because I am a wife, a mother, and a sister. I have 6 kids— 1 older, 1 special, & 4 little ones that do not understand what cancer is. My heart was torn because I live for them.
As I began to take in this awful news, I turned my mind and heart to the Lord. Because of my trust and faith in God, I was declared cancer free.
During the process, I felt alone & depressed. When I was told about The Art of Life, my Husband and I took a ride to the Healing Garden at Woodward Park. While walking through the Garden I felt peace, I saw hope, and I saw love. My heart was filled with so much joy and happiness as I read messages from survivors & families honoring loved ones who have passed.
I knew this was where I belonged.
In October of 2020 my husband, son & daughter-in-law surprised me with a tree in the Healing Garden for my birthday. I see that tree as a place of serenity. It's not only there for me, it's also there to show people they are not alone and they too can feel that special love Art of Life gives.
I am thankful to Art of Life for allowing my family and I to be a part of their organization. I've learned that it's better to give than to receive. We've seen how they have given to those who have felt no hope, and that is exactly what we need in this world.
Thank you, Art of Life, for allowing me to see and feel that I am not alone and am stronger than I've ever been.
– Veronica
"I took what the enemy meant for evil and I turned it for good. My world didn't fall apart, it fell into place because my battle belonged to you, Lord"